Smartphone Application Development
---
The share of the smartphone market is growing fast.
Driven by the latest smartphone application trends and technologies, we are developing smartphone applications mainly for iOS and Android devices.
Android Apps Portfolio
 Chinese Stock β
Chinese Stock βis an app that analyzes and manages price data of Hong Kong stocks.
* This app cannot update data in real time or inform delays of stock information.
The access and use of all information in this app are at your own discretion. In addition, we do not take any responsibility for any troubles or detriments caused by using this app.
Functionality
AH stock Searching by brand name is now available.
Users can add stocks (by brand name or stock code) to their favorite list now.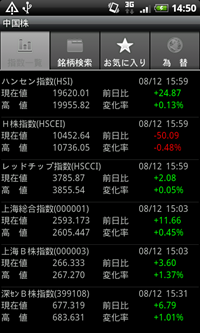 Craft Sweeper
It is a game that incorporated RPG elements into Minesweeper.
A number panel represents the sum of its surrounding monsters' level.
Hero can beat a monster if his level is higher than the monster.
Hero's HP decreases when he meets monsters with higher level. If the hero's HP becomes 0, the game is over.
Let's gain experience to level up!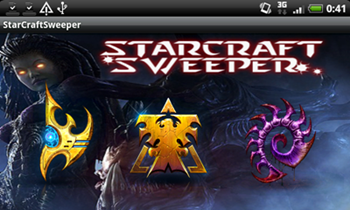 iOS Apps Portfolio
 Audio Tour Guide
Let's go on a journey with the application installed on your iPhone.
This app uses the GPS to detect your location and provides sightseeing information accordingly.
It tells the "origin" of what is in front of you.
It reminds you of "anecdotes" of the resorts you're about to overlook.
It informs you the latest much-valued information.
You can experience a brand-new journey from perspectives beyond a tourist.
Audio Guide Service
Automatically searches for audio guides for the current place using the GPS.
Resort Map
Indicates locations with audio guides to suggest your traveling plan.
Footprint
Audio guides listened will be saved and can be played at any time.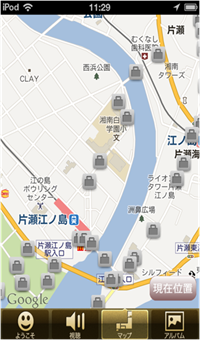 Car Service Station Management System
The Car Service Station management system is a bridge between car users and car service stations.
Users can check various information including car maintenance, repair, illegal recordings, new models, and so on. They also have access to rescue service, online inquiry, repair reservation and membership privilege.
Car Service Station is a system that informs users of information such as car acquisition time, grateful events and insurance notices.
The gist of the Car Service Station will bring a change to the habits ofconsumersby utilizing modern digital management system in order to have better quality, and convenient service.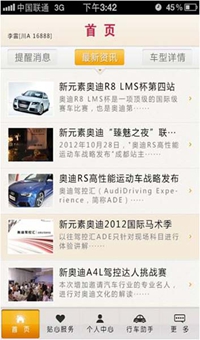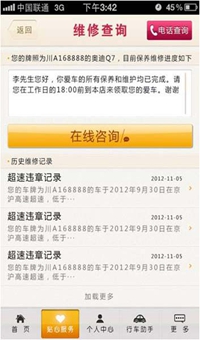 Other Smartphone Applications
 Greeting card creation App
Users can download cards he likes from the server, edit text and pictures to create unique and interesting cards.
You can also share it with friends on social platforms such as email, Facebook, and twitter.
 Design House Game
In this game, you can design a unique house by deciding the size and layout of your room, and garden, or tour the room layout of other users or friends on the Internet.
You may enjoy communicating with friends in the process of designing a house.
 Emoticon App
This application allows you to create your own emoticon collection.
One tap to input emoticons!
You can call up emoticons while typing. You can also copy and paste emoticons that do not exist in this application to add them to your collection.
 Picture Quiz
This application allows you to draw a subject in a picture, send it to someone else, and ask the recipient to guess the picture in "Kanji".
Post a picture of a subject: The picture you post will be presented as a drawing quiz for other users.
Look at a picture and hit the title: Look at a picture drawn by others and pick a Kanji choice.
Gallery: Pictures in the gallery can be easily shared to SNS and can be viewed people other than the user.